HumanDoc Foundation #wecare
HumanDoc Foundation was brought to life in order to educate and act to solve global problems.
Within a decade, we have successfully implemented numerous interdisciplinary projects, all of which focus on actions for the societies and equalizing opportunities. We specialize in comprehensive management of complex, multi-stage projects, which is the result of good planning, analyzing information and selecting the right and experienced experts, who share our values.
Chain reaction
Those, who have never encountered HumanDoc before, find it hard to understand the wide range of our activities, both in terms of ideas and geography. It's hard to find common ground for feeding children in Uganda, making reportages about climate change in Maldives, strengthening education in Poland by creating new courses at universities or organizing one of the biggest documentary film festivals.
You think, we can't make up our minds?
On the contrary. We know exactly, what we want and for over a decade we have been persistently pursuing our ideas. This is why, HumanDoc is like a chain reaction:
it starts with a team of involved people with great ideas. We exchange our experiences, specify our values and put them into real actions. Each of them, each new project, brings new experience and new conclusions. Each action we take means also building relations with new partners, but also strengthening the existing ones. The sum of new experiences translates into new ideas, which in turn translate into new implementations. They reach deeper and further. Under the surface of the primary problem.
A perfect example of that are our activities in Georgia. We started with a small project, but today, after just four years, we run successfully a shelter for women and children, who experience domestic violence and Family Support Center, where literally everyone can receive legal and psychological support.
Both initiatives are the first of this kind in the region, where we work. Additionally, we've been conducting projects supporting the deaf-blind community – a social group completely overlooked and marginalized by the Georgians themselves. Yet another unique project of ours is aimed at behavioral correction of the domestic violence perpetrators.
In a nutshell – we are going places! Our projects were not created overnight. They are interconnected. They are the consequence of our previous actions, knowledge of the problem, building the trust of our partners and, most importantly, of our beneficiaries, who, by accepting our help, reveal their stories and personal experiences to us and this way indicate gaps in the system.
What's important – we don't stand alone in our actions. We wouldn't have managed without the support and engagement of our partners. Our first activities in Georgia were possible thanks to the Merkuri Association, while currently we are supported by the Georgian government, Ombudsman Office and National Probation Agency.  
On the other hand, our projects, even the best ones, couldn't have succeeded without the support of Polish experts, especially experts from the Specialized Support Centre for Domestic Violence Victims in Opole, who for years now have been eagerly supporting our actions and values.
In our educational projects, we've been using the support of our substantive partners, such as University of Warsaw, University of Opole, scientists who tame with us all notions regarding global education.
All our activities are possible thanks to our long term partnership with the Polish Ministry of Foreign Affairs – thanks to it, we can successfully implement our development projects that touch upon social problems as well as economic and political transformation.
The Foundation cooperates on regular basis with Polish organs of public administration, that is the Ministry of Culture and National Heritage, Ministry of Interior of Administration, Senate of the Republic of Poland, Polish Film Institute, Representation of European Commission in Poland, or Polish Embassy.
Our projects introduce systemic solutions and are appreciated by both Polish and foreign entities     
Actions aimed at strengthening the protection system of domestic violence victims in Georgia were described as good practice in OECD report from 2018
Project addressed to the blind persons in post-soviet countries was named the Project of the Year 2018 by the Visegrad Fund
Building new educational modules at the University of Opole was recognised by the university authorities as introducing model solutions in terms of the curricula development
trained psychologists, doctors, policemen, teachers and students in the area of domestic violence in Georgia
viewers of the online screenings of International Documentary Film Festival HumanDOC
we are supporting 4 centers for the deaf-blind persons in Georgia. Our educational and aid activities in this area have reached over one million persons so far.
General Provisions
§ 1
1. HUMANDOC Foundation, hereinafter referred to as the Foundation, acts in compliance with the Act on Foundation of 6th April 1984 as well as the provisions of this Statute. 2. The Foundation was established by Mateusz Mularski, Urszula Laskowska, Dominika Springer, hereinafter referred to as the "Founders", on the basis of the notary act no. 212/2010 by notary Aldona Czamarska in the notarial office in Warsaw, Konduktorska Street 4/29, on 8th February 2010.
§ 2
The Foundation is a legal entity.
§ 3
1. The Foundation uses a seal with the name of the Foundation. The seal may also include the logo of the Foundation.
2. The Foundation may use the translation of its name.
§ 4
The headquarters of the Foundation are located in Opole.
§ 5
1. 1. Foundation's activities encompass the territory of the Republic of Poland and beyond, in accordance with the Polish law and the law applicable for the territory of current activities.
2. In order to perform its statutory tasks, the Foundation has the right to establish permanent and temporary field branches and specialized branches.
3. The Foundation is subordinated to the Polish Ministry of Culture and National Heritage.
§ 6
Foundation's period of operation shall be unlimited.
Foundation's Mission
§ 7
In the conviction that too little attention is paid to social problems on the Polish media market and due to the lack of reliable information regarding the activities is a very dynamically developing NGO sector in Poland, the Foundation has become a platform, where professionals from television, radio and press media together with persons working in non-governmental organizations, jointly create education, informational, promotional projects of audiovisual or press character, with a social or artistic dimension, and conduct social and artistic activities included in the Foundation's statutory goals.
Objectives and principles of the foundation's activities
§ 8
The main objective of the Foundation is supporting education and development of communities (including the Polish community), and in particular:
a) building cooperation for development with developing countries;
b) raising awareness and broadening the knowledge of global education among different societies;
c) ensuring equal access to education, culture, information and art;
d) promoting sustainable development, environmentally friendly behaviors, protecting animals' rights as well as natural heritage;
e) promoting education for the security of the cultural and national heritage;
f) conducting activities for the national activities and cultural diversity;
g) popularizing and protecting the rights of persons with disabilities or medical conditions, veterans or the disadvantaged or socially excluded;
h) promoting the employment and vocational activation as well as equalizing development opportunities through supporting talented youth;
i) conducting activities aimed at supporting the entrepreneurship, in particular among women, the elderly and the socially excluded;
j) promoting European integration, developing contact network and cooperation between societies;
k) popularizing freedom, Human Rights, civil liberties protection, as well as the activities supporting the development of democracy and strengthening structures of civil societies;
l) protecting and promoting health, including healthy and safe lifestyle, popularizing physical culture and sport;
m) supporting voluntary activities.
§ 9
The Foundation seeks to achieve its objectives through:
1. Producing media materials and social campaigns of society-involved content;
2. Enabling contact and information exchange between media and NGO sectors, as well as between governmental and non-governmental entities;
3. Bringing help, development and humanitarian aid in particular, in developing countries;
4. Popularizing global education, including the introduction of global education to educational system;
5. Organizing cultural events (such as festivals, concerts, meetings, workshops, debates, panels, performances, sport competitions, exhibitions of works by young artists and other artistic and educational events);
6. Providing in-kind, personal and financial support aimed at equalizing opportunities for women, persons new on the job market, the socially excluded, veterans and persons with disabilities;
7. Providing in-kind, personal and financial support to foster the development of outstanding individuals, including talented youth, independent athletes, scientists, artists and academics;
8. Organizing voluntary work and outings for the volunteers;
9. Exchanging experiences with other countries through cooperation with foreign non-governmental organizations and media organizations of a similar profile;
10. Providing assistance in terms of technology, trainings and information to other NGOs and entities acting in accordance with the Act on Public Benefit Activity and Volunteerism.
§ 10
1. In order to achieve its objectives, the Foundation may support the activities of other persons or institutions that have concurrent objectives.
2. In order to achieve its objectives, the Foundation may participate in joined projects with other governmental or non-governmental organizations, media institutions and other entities.
The foundation's property and income
§ 11
The Foundation's capital is comprised of the statutory fund in the amount of 2100 PLN (two thousand one hundred Polish zloty), whereby the amount of 1000 PLN (one thousand zloty) is allocated in the economic activities and other fixed assets acquired by the Foundation during its operation.
§ 12
1. The Foundation's income may be comprised of:
a) donations, inherited property, bequests;
b) grants and subsidies for legal entities;
c) income from fundraising;
d) income from the Foundation's Property;
e) bank interests;
f) revenue from economic activities.
2. In the case of inheritance, the Board of the Foundation shall decide by majority of votes on acceptance of the succession under benefit of inventory only if in the time of submitting a statement it is clear the inherited assets substantially exceed any possible debt on the legacy.
3. In cases of accepting donations and inheritance, declarations required by law shall be submitted by the Foundation's Management Board.
4. Income derived from the Foundation's assets shall be allocated to the implementation of statutory objectives and to cover the costs of the Foundation's activities.
§ 13
1. The Foundation may conduct business activity on general principles, specified in separate regulations.
2. The Foundation conducts business activities only to the extent which serves the purpose of statutory objectives.
3. The Foundation may run a business activity in the area of (according to the Polish Classification of Activity PKD):
a) makings films, video recordings and TV programs (PKD 59.11.Z)
b) postproduction connected with films, recordings, video recordings and TV programs (PKD 59.12.Z)
c) distribution of films, video recordings and TV programs (PKD 59.13.Z)
d) film screenings (PKD 59.14.Z)
e) copying films (excluding reproduction of films on order to ensure Cinema distribution), video cassettes, CDs or DVDs made from the original issue (PKD 18.20.Z)
f) retail sale of video cassettes, CDs and DVDs (PKD 47.63.Z)
g) wholesale of recorded video cassettes, CDs, DVDs (PKD 46.43.Z)
h) issuing newspapers (PKD 58.13.Z)
i) issuing magazines and other periodicals (PKD 58.14.Z)
j) publishing books (PKD 58.11.Z)
k) other publishing activities (PKD 58.19.Z)
l) activities related to sound and music recording (PKD 59.20.Z)
m) advertising activities (PKD 73.11.Z)
n) activities related to organizing fairs, exhibitions and congresses (PKD 82.30.Z)
o) various forms of out-of-school artistic education (PKD 85.52.Z)
p) activities related to translation (PKD 74.30.Z)
q) retail sales conducted by mail order houses or the Internet (PKD 47.91.Z)
r) scientific research and development work in the field of social sciences and humanities (PKD 72.20.Z)
s) market and public opinion research (PKD 73.20.Z)
4. Business activities may be conducted by the Foundation itself or by other organizational entities created by the Foundation.
5. The Foundation shall conduct its financial economy and accounting records in compliance with valid regulation of Polish Law.
§ 14
While managing the Foundation's fortune, forbidden shall be:
a) granting loans or securing liabilities of the Foundation's assets towards the members of bodies or employees and persons with whom the members of organs or employees are married, or in a relationship or affinity in a straight line, relationship or affinity to the second degree, or are related by adoption, custody or guardianship, hereinafter referred to as "close relatives".
b) transferring the Foundation's assets to the members of bodies or employees and their relatives on terms other than in relation to third parties
c) using the Foundation's assets for members of bodies or employees and their relatives on a basis other than in relation to third parties.
the foundation's authorities
§ 15
The governing body of the Foundation is the Board of the Foundation.
the foundation's board
§ 16
1. The Board of the Foundation is the governing body of the Foundation, which has full competences in terms of conducting the Foundation's activities.
2. The Board of the Foundation consists of at least two persons.
3. The Board of the Foundation shall be chosen for a term. The term of the Board shall last 4 years.
4. A Board Member may hold their function longer than one term if appointed again.
5. Termination of Board Membership occurs upon handing in a letter of resignation in a written form to another Board Member, expiry of the term, dismissal by the Founders or death of a Board Member.
6. New Board Members shall be chosen by at least two members by a separate resolution. Each of the Foundation has the right to appoint at least one new Board Member, however, the new member must be approved by the Founders by the majority of votes. Should any of the Board Members fail to participate in the voting, their decision shall be interpreted as the approval of the newly appointed members.
7. The Founders have the right to appoint a Board Member from the former Board Members.
8. The Founders have the right to dismiss with the majority of votes with immediate effect any Board Member, who fails to fulfil their obligations or who acts to the detriment of the Foundation. In the case of dismissal, the Foundation shall be obliged to appoint a new Board Member, only in the case when there are less than two remaining Board Members.
9. Board Members appoint the President of the Board by a separate regulation. The selection of the new President of the Board shall take place by the majority of votes.
10. Regulations and decisions of the Board shall be made by a simple majority. In the case of equal number of votes, the President of the Foundation shall have the deciding vote.
11. The President of the Board may convene a meeting of the Board on his/her initiative, or upon demand of any of the Board Members.
12. The Board may pass resolutions provided that at least two persons participate in the meeting.
13. All Members of the Board must be notified about the meeting.
14. The President of the Board and Board Members may receive remuneration for fulfilling their function.
15. Declaration of will in terms of the fulfilment of the employer's duties shall be made by the Board Member.
16. The Board of the Foundation has the right to pass decisions regarding any changes in the Foundation's statute, change of the Foundation's name, the Foundation's seat, as well as to appoint steady and regional offices, to change its goals or rules regarding its activities, form of representation, merging with another foundations or liquidation of the Foundation. Decisions regarding the above-mentioned matters must be approved unanimously by all Board Members.
§ 17
1. The Board shall be responsible in particular for:
a) setting main directions of the Foundation's activities;
b) supervising the Foundation's activities;
c) passing annual action plans and financial plans for the Foundation;
d) passing terms and conditions;
e) managing the Foundation's fortune;
f) deciding about the number of employees and the amount of remuneration for the Foundation's employees;
g) accepting donations, inheritance, subsidies;
h) representing the Foundation outside;
i) initiating changes in the Statute, merger with another Foundation, liquidating the Foundation;
j) employing, dismissing employees and setting the amount of their remuneration;
k) preparing and announcing annual financial statement in accordance with applicable accounting regulations;
l) appointing plenipotentiaries to conduct specific area of the Foundation's tasks.
method of representation
§ 18
1. Declarations of will on behalf of the Foundation, as well as in any matters related to labor law and cases related to incurring financial liabilities may be submitted by one member of the Board.
2. Regarding changes in the Foundation's statute, changes to the name and seat of the Foundation and appointment of permanent and temporary field offices, changes to the objectives and principles of the Foundation, the Foundation's mission, way of representation, merger with another foundation and liquidation of the Foundation the decision must be taken unanimously by the Management Board.
Merger with another foundation
§ 19
1. The Foundation may merge with another foundation in order to perform its tasks effectively.
2. Merger with another foundation shall be prohibited if it means significant changes to the statutory goals of the Foundation.
§ 20
In all matters regarding a possible merger with another foundation, the decision must be made unanimously by the Board.
Liquidating the foundation
§ 21
1. The Foundation may be liquidated if it has achieved all goals, for which it was founded or if its financial means and fortune have been exhausted or if the Board has reached such decision.
2. Liquidators of the Foundations shall be appointed and dismissed by the Board.
§ 22
The decision regarding liquidating the Foundation shall be made by the Board through a unanimous resolution.
§ 23
Financial means and fortune of the Foundation after its liquidation may be donated by the resolution of the Board to other foundations in the Republic of Poland with similar statutory goals.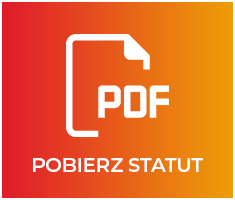 FOUNDATION'S ANNUAL STATEMENTS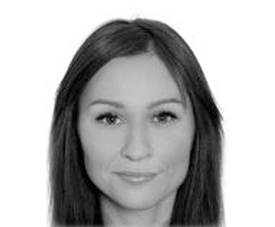 Urszula MARTYNISZYN
The President of the Board of HumanDoc Foudation. Graduate of Media Studies at the Jagiellonian University in Cracow. Film director, producer, editor. Graduate of Andrzej Wajda's Master School of Film Directing. Cooperated with TVN, TVN Discovery, TVP Culture, TVP INFO in respect of film production. Co-producer of films for TVP concerning project co-founded within the scope of Polish Aid programme.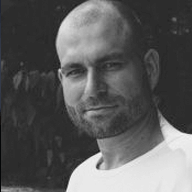 STANISŁAW JAN BRUDNOCH
Student at Eastern Institute of Adam Mickiewicz University in Poznań (2007-2012), co-operator at development projects in Georgia (2011/2012), South Caucasus and Eastern Europe current events analyst for the Durecki-Lubecki Institute (2012/2013), a scholarship holder of the Ministry of Science and Higher Education at the Yerevan State University (2012), a Polish language teacher/translator at the Polish Cultural Centre in Kaliningrad (2014/2016), co-operator at HumanDoc Foundation (2016-now).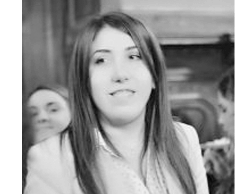 MEGI BIBILURI
The founder of Georgian Association Bridge of Friendship "Kartlosi", which focuses on Georgian – Ossetian reconciliation. For 12 years now, she has been active in the non-governmental sector, she is an author of dozens of projects. Megi Bibiluri founded Georgian Mediation Centre, where she is also a mediator. The Mediation Centre works on introducing new, alternative forms of settling conflicts. She is the author of the book "The Other Picture of War", which portrays the war between Georgia and Russia in 2008. She received L. Kirkland Scholarship at the University of Warsaw, in the Centre of Solving Disputes and Conflicts in 2008/09. In 2014 she received "Young Women Peace Award in Caucasus".
Currently, Megi Bibiluri is conducting research on alternative methods of solving conflicts at Adam Mickiewicz University in Poznań. She has an open doctorial dissertation titled: "Mediation as an Alternative Form of Solving Conflicts among Youth in Georgia – Socio-Pedagogical Perspective."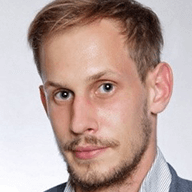 Maciej Machcewicz
Pracował w Polskim Instytucie Spraw Międzynarodowych, gdzie zdobył doświadczenie w organizacji wydarzeń krajowych i międzynarodowych. Bierze aktywny udział w szeregu inicjatyw, jak np. program Global Education Network of Young Europeans. Autor publikacji o zależnościach globalnego świata m.in. w  "Polityce",  "Tygodniku Powszechnym" czy "Holistic News".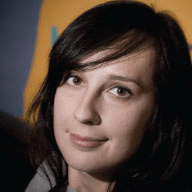 Dominika Springer
Board Member of HumanDoc Foudation. Graduate of International Relations specialising in the Eastern Region, graduate of Postgraduate Studies of Mediation and Social Conflict Resolution. In 2004-2006 she studied at Institute of International Relations and Journalism at the Taras Shevchenko University of Kiev in Ukraine. She has worked i.a in Russia, Georgia, Azerbaijan, Kazakhstan, Kyrgyzstan, Tajikistan, Afghanistan, Belarus, Balkans and EU countries. For a few years she worked as a journalist, publisher and foreign and war correspondent for the news in TV Polsat. After that she took up cooperation with non-governmental and international organisations.
IZABELA ŻBIKOWSKA
Graduate of Social Psychology and postgraduate studies in Investigative Psychology. She finished mediation and family mediation courses. She worked as a journalist and editor in Gazeta Wyborcza over ten years, specialized in legal cases and reportages. She cooperated among others with "Duży Format", "Wysokie Obcasy", and department of daily reportages "Welcome in Poland".
Currently cooperating with a university as a lecturer of subjects from the area of consumer's psychology and mediation. Also working as a coach of soft competences, mostly in the area of mediation, negotiations, stereotypes and prejudices. For 6 years now she's been conducting meetings with youth about cinema "Kino na Temat", where she moderates discussions with guests and high school students. Since 2018 involved in activities of HumanDoc Foundation.
MARTA KORNACKA
Graduate of Accounting and Taxes at the Vistula University in Warsaw. She worked as administrative office coordinator for Onet for a few years. Since 2018 she's been working with HumanDoc Foundation as project administrative and financial coordinator; co-creator of International Documentary Film Festival HumanDOC.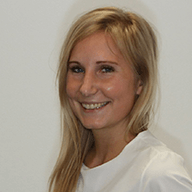 Romana Pindel
Absolwentka Języka Biznesu na Uniwersytecie Opolskim. Biegle mówi po angielsku, niemiecku i rosyjsku. Rozwija swoje zainteresowania i umiejętności jako tłumacz języka migowego. Specjalizuje się w zarządzaniu projektami na skalę międzynarodową. Pracując w sektorze prywatnym rozwinęła szeroką bazę kontaktów zwłaszcza na Bałkanach i w Europie Wschodniej.