HumanDoc Foundation creates innovative and effective systemic solutions. We act in Poland and abroad. We support developing countries, educational systems; we help implement social policy and we act for sustainable development. Seeing real and tangible results of our actions, we build and introduce further concepts with more confidence. We are confident, we are capable of doing even more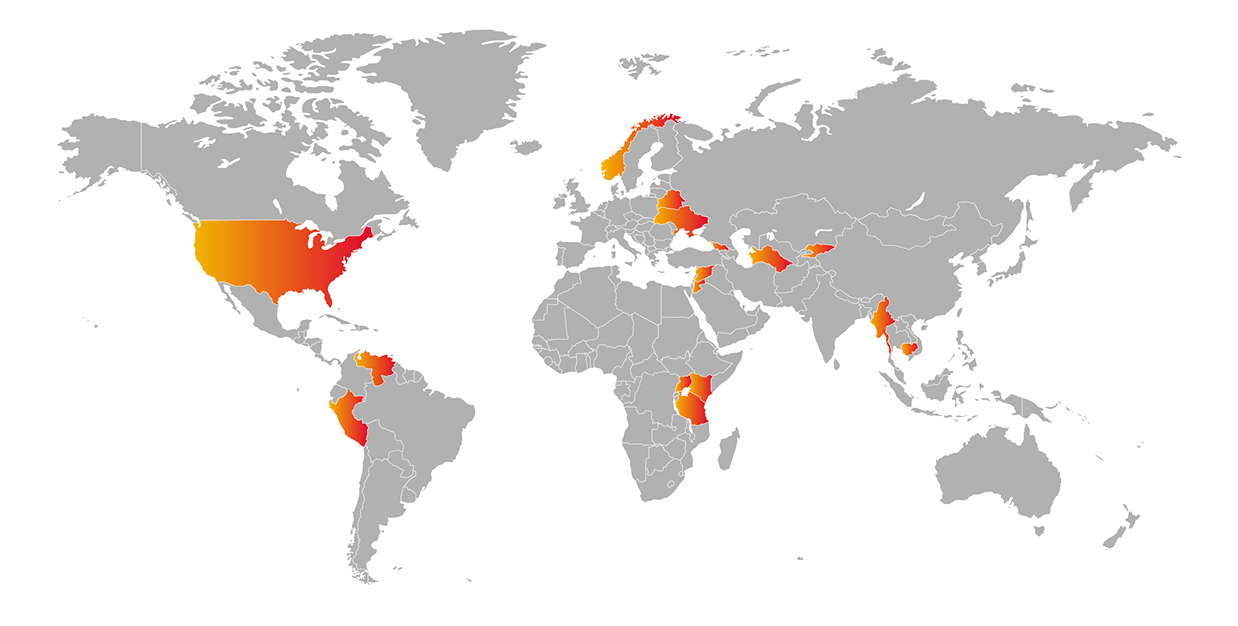 We introduce innovative system solutions in the field of social and sustainable development.
Our projects are appreciated by both Polish and foreign entity.
Project addressed to the blind persons in post-soviet countries was named the Project of the Year 2018 by the Visegrad Fund
The project "Introduction to the global education of the journalism and politology educational systems" was the official winner of the GENE Global Education Award 2020/2021 which means it was selected as one of the seven best projects in global education among the whole of Europe
Actions aimed at strengthening the protection system of domestic violence victims in Georgia were described as good practice in OECD report from 2018
Building new educational modules at the University of Opole was recognised by the university authorities as introducing model solutions in terms of the curricula development
Global Studies specialization in the field of Political Science at the University of Opole – the result of the project "Introducing Global Education to the Education System for Journalism and Political Science Students" received the Certificate and Quality Mark for "Studies with the Future" in the 6th edition of the national Competition and Accreditation Program "Studies with the Future" organized by the Foundation Development of Education and Higher Education and the PRC Agency
The project "HumanDOC International Documentary Film Festival" was nominated by the Ministry of Foreign Affairs for the pan-European GENE Global Education Award 2020/2021 program, as an example of good and inspiring practices in global education in Poland
years of expierience in effective project implementation
countries all over the world, where we act and bring help
partners - we don't stand alone We act through building a support network
The main idea of our activities is filling systemic gaps. This is why we act within unlimited scope, both in terms of project concepts and latitude. We implement project related to development and humanitarian aid and global education. We also conduct activities in the area of film and TV production.
Eco-application – get to know the ecosystems of the Land of Great Lakes with Krystyna Czubówna
Mass tourism contributes to increasing environmental degradation.
What if every tourist was equipped with a personal, virtual guide who would show us the beauty of nature and tell us how to care for it?
Sustainable Tomorrow – Project for the Future (of Education) in Poland
HumanDoc Foundation goes on raising the quality of education in Poland regarding the most up-to-date issues of global dimensions. This time, together with our substantive partners – universities from Poland (the University of Warsaw, the University of Opole and the University of Wroclaw) and abroad (from Iceland and Norway) – we are working on a new subject in the field of sustainable development. This will be the first course of this kind at Polish universities, which is a response to the gap in terms of sustainable development in current education system.
COVID-19 in Poland: Not for everyone home is a safe haven 
We've been receiving disturbing information from all around Poland about some negative aspects of isolation, which, on the one hand, gave the perpetrators of domestic violence the feeling of impunity. On the other hand, due to general frustration, domestic violence appeared at homes, which never experienced that problem before.
The New Home – Shelter for women and children in Georgia
Georgia. A country attracting many tourists, where in its modern capital automatic food dispensers for stray dogs have been placed. Here, in 2016, 25 women died as a result of domestic violence.
In silence and in darkness – we stand by deaf-blind
Have you ever wondered, what if feels like to lose your eyesight? What is more, not to be able to hear, what's happening around? To never hear the voice of your mum? Your own child?
Innovative project for Polish students about Global Education
The goal of Global Education is not only its obvious scientific dimension, but skilful presentation of ample data, combining facts and offering analytical look at all information regarding our contemporary world.  

In HumanDoc we know, what power a picture may carry. We produce involved reportages, which shape the audience's attitudes through the characters' emotions. We show the world of various dimensions. We combine the global education with building awareness of own identity, both in the local and global context.
Cambodia – Textile Industry Workers